Italian language School in Florence 
headquarters for Italian language Certification
---
We create the right course for your needs! Our rates are second to none!
---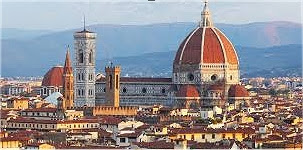 The Italian Language school ItalianofullImmersionorganizes Chinese language courses open to all who have an interest in knowing a language and a different culture but at the same time not so far from us. 
  
ItalianoFullImmersion is also the official seat of the Italian language exams for the 'University for Foreigners in Perugia, for the' University for Foreigners of Siena, ando also for the 'University ROME 3.
LATEST NEWS
GLUTODYDATE COURSE
from 4 to 16 December 2017
we organize the Glottodidattica course
The glottodydactic course is one of the basic requirements for accessing the II level Ditals exam. The course is authorized and monitored
from the University for Foreigners in Siena.
For info and prices contact us at our email address
From us you can conduct your trained 60-hour traineeship for enrollment
DITALS I level
term enrollment on October 12, 2017
examination at our headquarters
COURSE OF PREPARATION
to DITALS I and II
From 10 to 18 FEBRUARY 2018
Information and Subscriptions: 3488606865/055 2478016
About the new project "Marco Polo Turandot", 
for the 2017-2018 academic year, 
Italiano Full Immersion school is the official SEAT in Florence for the Italian language course for Chinese students who want to study Italian language before going to Italian University. 

FOR MORE INFORMATION Click here. 
(University for Foreigners of Siena)