Italian language School in Florence
headquarters for Italian
language Certification

The University for Foreigners of Siena about the project Marco Polo / Turandot 2017, organize in Italian Full Immersion school , a teaching program for language training in Italian.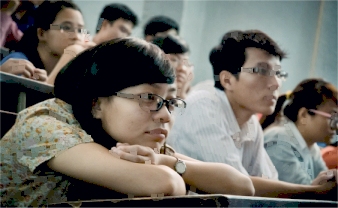 The University for Foreigners of Siena will handle the management of practices concerning the registration to the Italian language course, including transmission via PEC communications concerning the enrolment of students to the Italian diplomatic authorities in China.
ItalianoFullImmersion will also provide guidance and support in relation to the results.
We have different types of accommodation and agreements with restaurants, pub and coffee.
FOR MORE INFORMATION Click here .
(University for Foreigners of Siena)
January 2017
Meeting with the Director of the Academy of Fine Arts in Florence, prof. Eugenio Cecioni and with Professor Angela Nocentini, head of the Academy of International Relations with the Countries European Extra
as part of the enrollment for students of Turandot Project.
------------------------------------------------------
Photo Gallery:
"Students Projects Polo Turandot 2016/2017"